Blessed Odijie
Blessed Odijie is a professional PHP, CSS, HTML 5, Dart, and WordPress programmer with Seven years of experience in website design and development, hosting, and management. he is a google certified digital marketer, a BSc Holder in Public Administration (University of Benin), He has a Diploma in Web Design (Alison UK 2016).
He has developed and designed many websites, including this (gconsultingisl.com)
He is the CEO of Angel B Enterprises, a Website/Digital Marketing Company.
Also the CEO of Wowplus.net, a News/Media Company.
He is working with G-consulting as a media partner.
Mr Ossai Ilome Makkins
Mr Ossai Ilome Makkins, is a veteran journalist and social entrepreneur who Co-founded and serves as the Technical Director for International MSME Expedition Ltd as well as the Presiding Partner, Labour Business School, Veritas University. He specializes in Media Publication/Production, Public Relations, Project Management, and Strategic Planning.
His work experience cut across media, finance, management and community development beginning with the Media Ideals for Development, publishers of the Development Monitor where he rose to become the Director, Special Projects and helped in pioneering the publications' several reports on institutions and individuals. He left the services of Media Ideals for Development to pioneer the African Labour Watch magazine as the Publisher and Editor-in-Chief (EiC). He also served as a management and media consultant to many organizations including the Association of Non-Bank Microfinance Institutions of Nigeria, overseeing the industry publication as well as managing the organizations public image.
His contribution to national development include working as member of the National Committee on Elimination of Child Labour & Human Trafficking between April 2013 to November 2014 where he helped to develop national policy on the elimination of worst forms of child labour& human trafficking in Nigeria as well as the Validation of the draft policy on the elimination of worst form of child labour in Nigeria.
Ossai Ilome also served as a Member, National Financial Inclusion Strategy Implementation at Central Bank of Nigeria from January 2015 to 2017, providing Technical Support on Strategy Implementation and on Data Collation and Analysis.
Peter, Daniel (Ph.D.)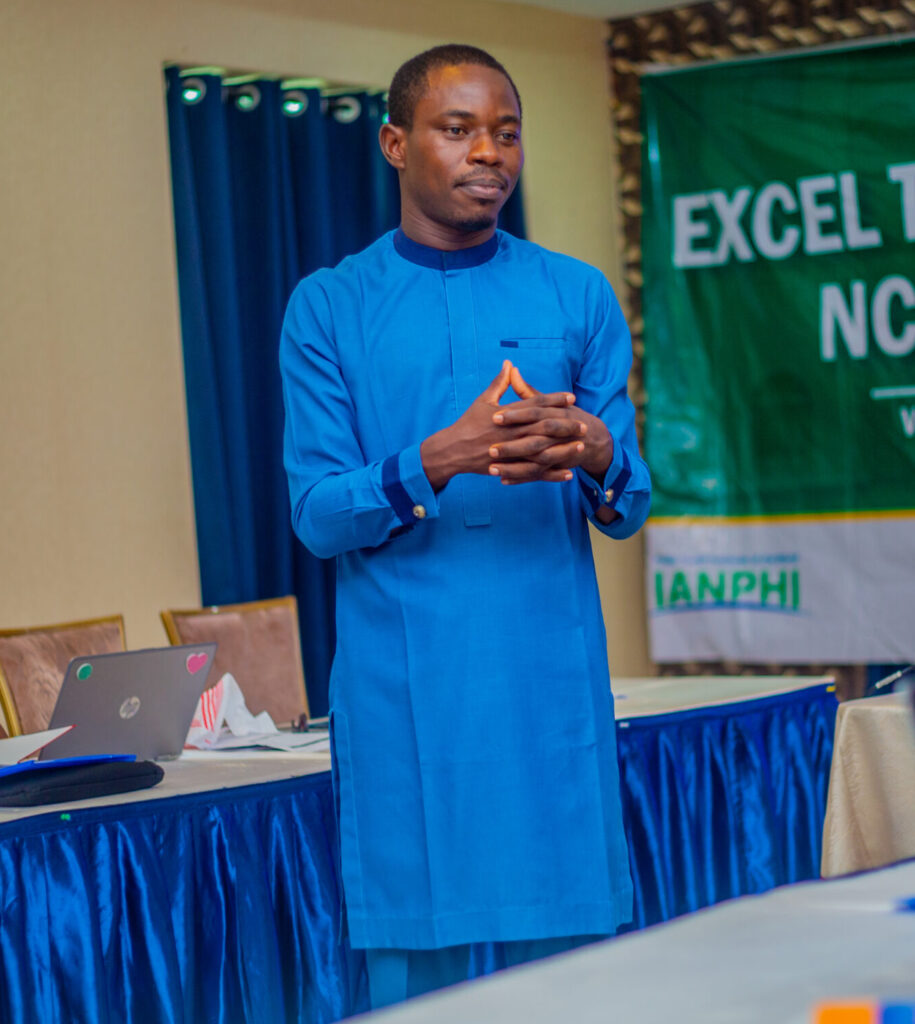 A resourceful, tenacious, and result-oriented professional with 6+ years of industry experience as an applied economist and data scientist. He possesses broad experience in the agricultural value chain has conducted several independent pieces of research in economic issues and agricultural value chain.
He is armed with broad-based skills and expertise in training, business writing, monitoring and evaluation, financial analysis, people management, data entry/management, analysis, reporting, and documentation with exceptional leadership and team management capabilities.
He is savvy with the use and training with software like STATA, SPSS, EViews, Python, R, MS Excel, Tableau, MS Power Bi. His analytical Skills include Data Visualization, Frontier Analyses, Data Envelopment Analyses (DEA), Quadratic Almost Ideal Demand System (QUAIDS), Poverty Analyses (Multidimensional and Unidimensional), Policy Analysis Matrix (PAM), Ordinary Least Square (OLS; Cobb Douglas Regression), Maximum Likelihood Estimates (MLE; Probit and Logit,) Impact Analysıs (Propensity Score Matching, Switching Regression, and Double Difference-in-Difference), Time-series Analysis (ADF, Cointegration, ARDL, VAR, and VECM), among others.